ERA World Championship - Scout Tickets
Friday, November 11, 2016 - 7:00pm
to
Sunday, November 13, 2016 - 2:00pm
Special price of $24 per ticket!
November 11th - 7:00 p.m.
November 12th - 7:00 p.m.
November 13th -  2:00 p.m.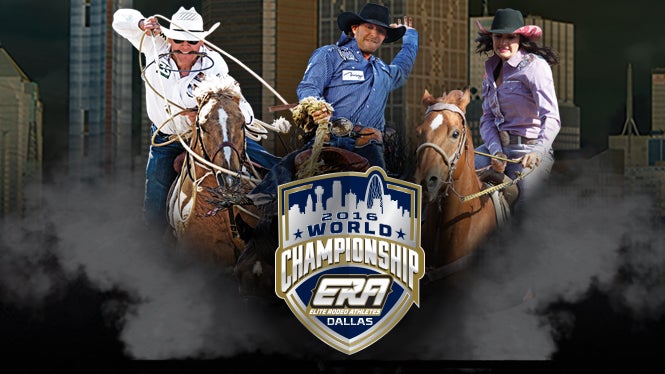 The ERA will only showcase the best rodeo athletes in the world. Currently comprised of past and present World Champions, they represent 118 World Champion titles collectively. While the current ownership includes existing top competitors, the model allows for aspiring elite rodeo athletes to participate and earn ownership in the ERA.